Sign up now for ProScript Connect's integrated FMD solution
Over the past year, we've hosted a number of open sessions to discuss what you'd like to see from a Falsified Medicines Directive (FMD) solution and what would work best for community pharmacy. Using your feedback, we've developed our integrated solution. Here's everything you need to know about becoming FMD ready with ProScript Connect.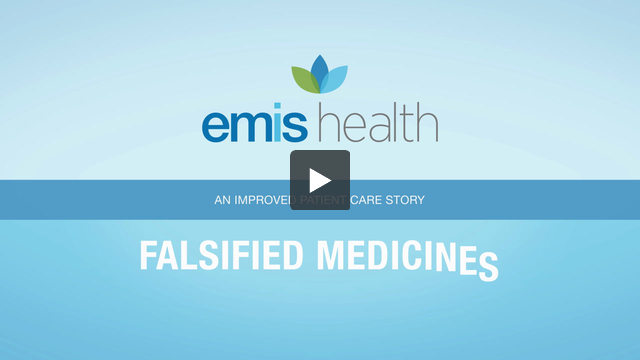 What does Brexit and the FMD mean for your pharmacy? 
The Medicines and Health products Regulatory Agency (MHRA) have recently confirmed that the FMD – or something very similar – will still apply post-Brexit. They stated that:
"The European Union (Withdrawal) Bill […] will convert existing direct EU law such as EU regulations into UK law as it applies in the UK at the date of exit. It will also preserve the laws we have made in the UK to implement our EU obligations, such as laws already made to implement the Falsified Medicines Directive, which will apply to UK law from 9 February 2019."
You can read the full document here.

How can ProScript Connect's integrated FMD solution work for you?

We understand the pressures on pharmacy dispensaries, which is why we've developed our FMD solution to further enhance your workflow.
Our solution supports a wide variety of dispensing workflows to ensure that you can easily comply with the FMD. Here's just one of the many workflows available when using ProScript Connect:
What benefits does our FMD solution provide to ProScript Connect users? 
Decommission several packs on the same prescription simultaneously - use ProScript Connect's aggregated bag labels.
True integration - immediate on-screen verification/decommissioning feedback during FMD scanning means you won't have to leave ProScript Connect to access a separate/standalone application.
FMD reporting functionality - create and run reports on FMD activities using ProScript Connect's reporting suite.
Integrated accuracy check – ensure the correct packs are dispensed against prescribed items.
Automatic expiry date checks – remove the need to manually check expiration dates.
Business continuity during offline periods – all back-logged scanning activity is sent to the National Medicines Verification System (NMVS). Customers using our 4G/3G Constant Connect service will be able to continue as normal, even during a broadband failure.
'Batch mode' scanning function – verify and decommission multiple medications for patients.
How can you prepare for the FMD? 
Our FMD solution is built into ProScript Connect, so users won't need to install or maintain extra software, and won't require an engineer visit.
If you're already using ProScript Connect and already have your 2D barcode scanners: simply place your order for the FMD service.
If you're using ProScript Connect but haven't yet purchased your 2D barcode scanners: don't worry, you can place an order via our FMD service order form here.
If you're not yet using ProScript Connect: you'll need to upgrade as soon possible. Our team will help you complete both your ProScript Connect and FMD service orders at the same time (don't forget your 2D barcode scanners).
Once you've placed your order with us: we'll register you with SecureMed UK/NVMS on your behalf, so please don't register directly yourself. We'll give you more information around this once you've ordered our FMD service.
Place your order now
Call 01923 474 600 (option 2)
Email communitypharmacy@emishealth.com
Complete our online form here
Our FMD solution doesn't require a lengthy contract and you won't have to pay any monthly service fees until 9 February 2019.